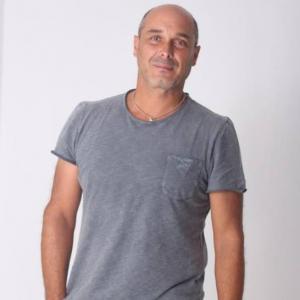 Federico Coppini
CEO and Founder
ABOUT
Founder of Tennis World Foundation (www.tennisworldfoundation.com)
The interest in my coaching started growing and I set out to try and understand why these children were so keen to join. What I realised was simply that playing tennis made them happy and they were drawn to me, as a safe and constructive adult influence in their lives.
This lead me to start the Tennis World Foundation, in order to reach more children in this way. What started off as me spending my spare time coaching vulnerable children, has grown into a formal foundation that uses tennis as a tool to reach and strengthen children emotionally, physically and mentally.
Have you ever asked yourself the question, 'why do I love tennis?'
I have, and by asking this simple question, I came to the realisation, that picking up a racket gives me a rush of good feelings and a way to test and grow myself.
I also love the fact that I belong to a community of tennis players. This is exactly why the children in our programme love tennis. Through tennis we are able to reach and offer traumatised children a way to process their feelings, achieve personal growth and most of all, to have a safe space where caring adults can help and guide them.
Children that live in dangerous places often join gangs as a way of to protect themselves. By being part of a tennis team, they can replace this need by joining a team of mates that understand each other, look out for each other and experience an alternative way of seeing themselves.
In a world where children have virtually no access to support, they come into our programme to find safety, belonging and caring adults. Our programme has been widely accepted and welcomed by schools and community care organisations, to such an extent, that I am here today to ask for your help, to make the foundations reach wider and deeper.
There is a saying in Africa that: "it take a village to raise a child" and today I am speaking to the global tennis 'village', asking for your support to help reach and contribute to raising children that are stronger and happier.
Founder of the South Africa - Child Feeding Programme
TennisWorld Foundation is a non-profit organisation offering grass-roots tennis development to schools in the greater Stellenbosch and winelands area in South Africa. We work directly with schools in impoverished areas and we are growing concerned about the fact that many families simply cannot feed their children. They are the most vulnerable members of society and it is unbearable to consider that some of the very children we coach may not have food to eat.
There are a number of school feeding programs and non-profit organisations that are providing relief although the schools in South Africa have not yet opened. Like most other relief aid services, they are desperately in need of funds to cope with the unprecedented amount of hungry children and families that approach them for help.
We are calling on the tennis community in South Africa and around the world to help us to develop a sustainable funding stream through the Rapusia programme. We are facing a dire economic reality in South Africa and most relief agencies are preparing to offer aid for at least 6 months. We are hoping, that with your support, we can create a funding stream to enable these dedicated teachers, social workers and community members to feed the children in their community.
CEO of Coppini Trading (pty) LTD
Publishing the brand of news on tennis: TENNIS WORLD
www.tennisworldusa.org
www.tennisworlditalia.com
www.tennisworldes.com
www.tennisworldde.com
www.tennisworldfr.com
Founder of RAPUSIA (www.rapusia.org)
Eco-friendly search engine to help social and environment projects.
Founder of JB SPORT
https://www.facebook.com/tennisclubferrara
CONTACT
LATEST STORIES